First Mutual Health
First Mutual Life is a wholly owned subsidiary of Afre Corporation Limited (formerly First Mutual Limited) whose primary business activities are the provision of life assurance, retirement benefit products and other long-term financial security products. Their medical fund allows clients to save and enjoy investment income at the same time having access to high quality medical services without having to worry about financial resources during the time of sickness.
Utano Africa
Utano Africa is a Healthcare focused group active in Distribution and Primary Healthcare Service Provision in Zimbabwe. They provide high quality, appropriate, inclusive healthcare products and services to enable affordable access to Medical and Consumer Healthcare to cater to the needs in the market.
Pro Health
Pro Health is a Medical Aid Society registered in Zimbabwe, offering a different approach to health care. They focus on preventative health care through a countrywide network of providers of service. Their packages are affordable and accessible to all Zimbabweans including those working and living in the Diaspora.
Old Mutual
Old Mutual group has a reputation for integrity, financial strength and value-for-money, and is dedicated to satisfying client needs for wealth creation and protection – in profitable ways. Old Mutual Zimbabwe offers services to Zimbabwe-based clients including most of the large local institutions and the major multinationals represented in Zimbabwe as well as individuals.
Generation Health
Generation Health Medical Fund, an open medical fund, was launched by Sovereign Health on 1 December 2000 with a refreshingly different product profile. Sovereign Health Zimbabwe was the first professional medical aid Administration Company in Zimbabwe when it was established in 1999.
Baines Imaging Group
The business of the Baines Imaging Group is the provision of a Medical Diagnostic Imaging service using various imaging modalities – to the patient in the private sector, as requested by referring Doctors, for a proscribed fee per examination. Founded in 1951, Baines Imaging Group has grown to be the largest private practice radiology group in Zimbabwe and has a vast number of branches across Zimbabwe.
The Eye Institute
The Eye Institute was founded in 1998, with determined commitment towards the promotion of quality eye care in Zimbabwe. The Institute has established affordable and comprehensive "one stop" eye specialist surgeries in the country incorporating all ophthalmic disciplines including retail, optometry and surgical. The Eye Institute is delighted to have partnered with Zambezi Medical to give opportunity to all Zimbabweans living abroad to purchase Eye Specialist tests and affordable spectacles for their loved ones in Zimbabwe.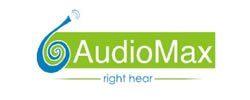 Audio Max
AudioMax is a Private Limited company duly registered in Zimbabwe whose core business is provision of hearing healthcare services. It is a fully-fledged Ear, Nose and Throat (ENT) and Audiology practice that has been in operation since January 2003. AudioMax is Zimbabwe's leader in training and awareness campaigns in hearing healthcare programs.
Our Partners